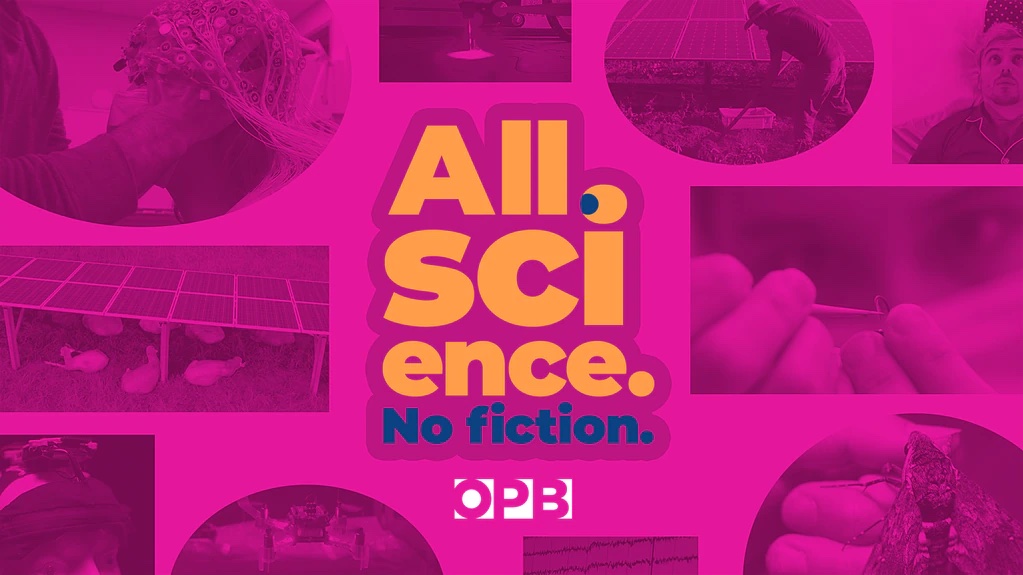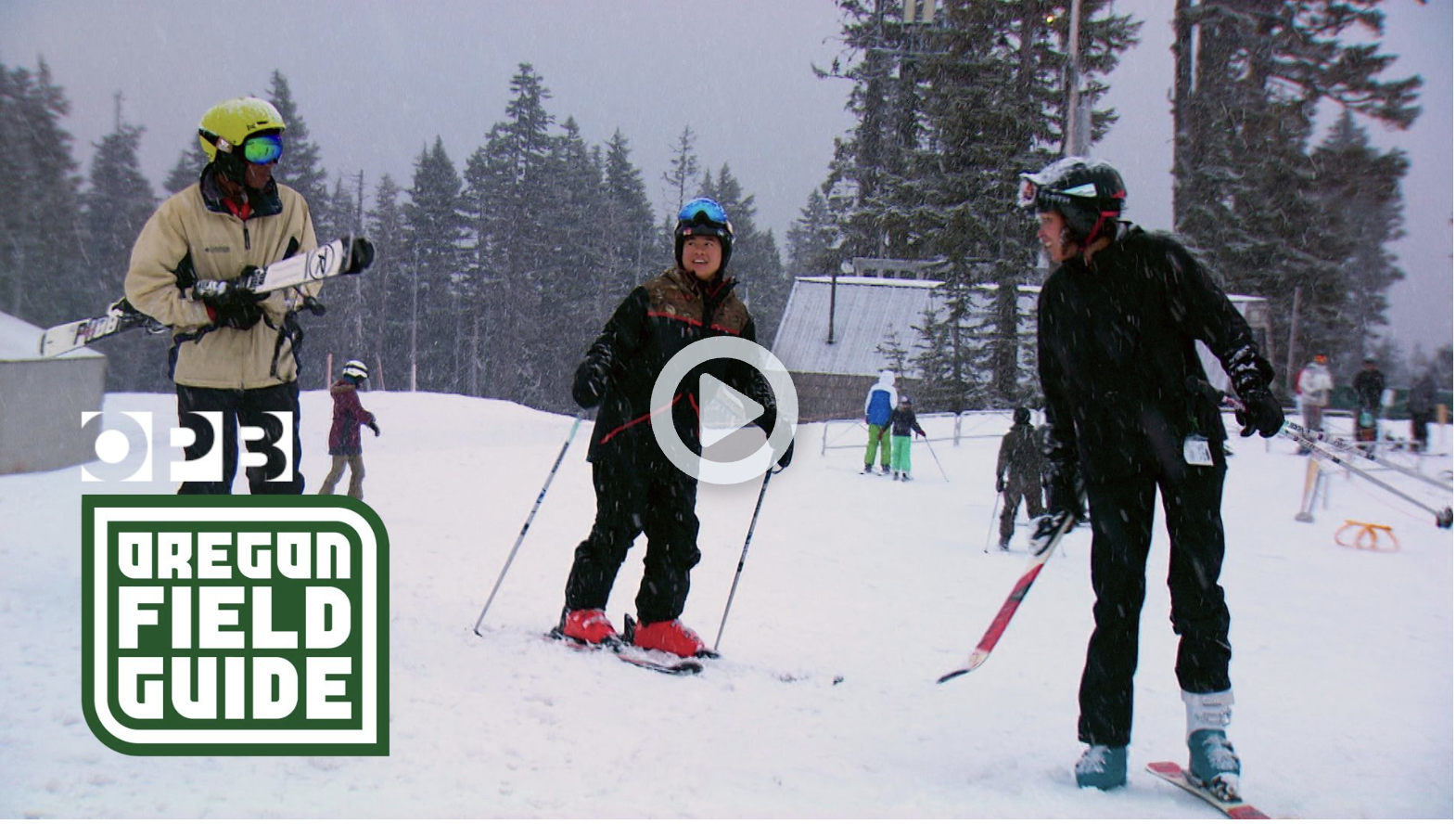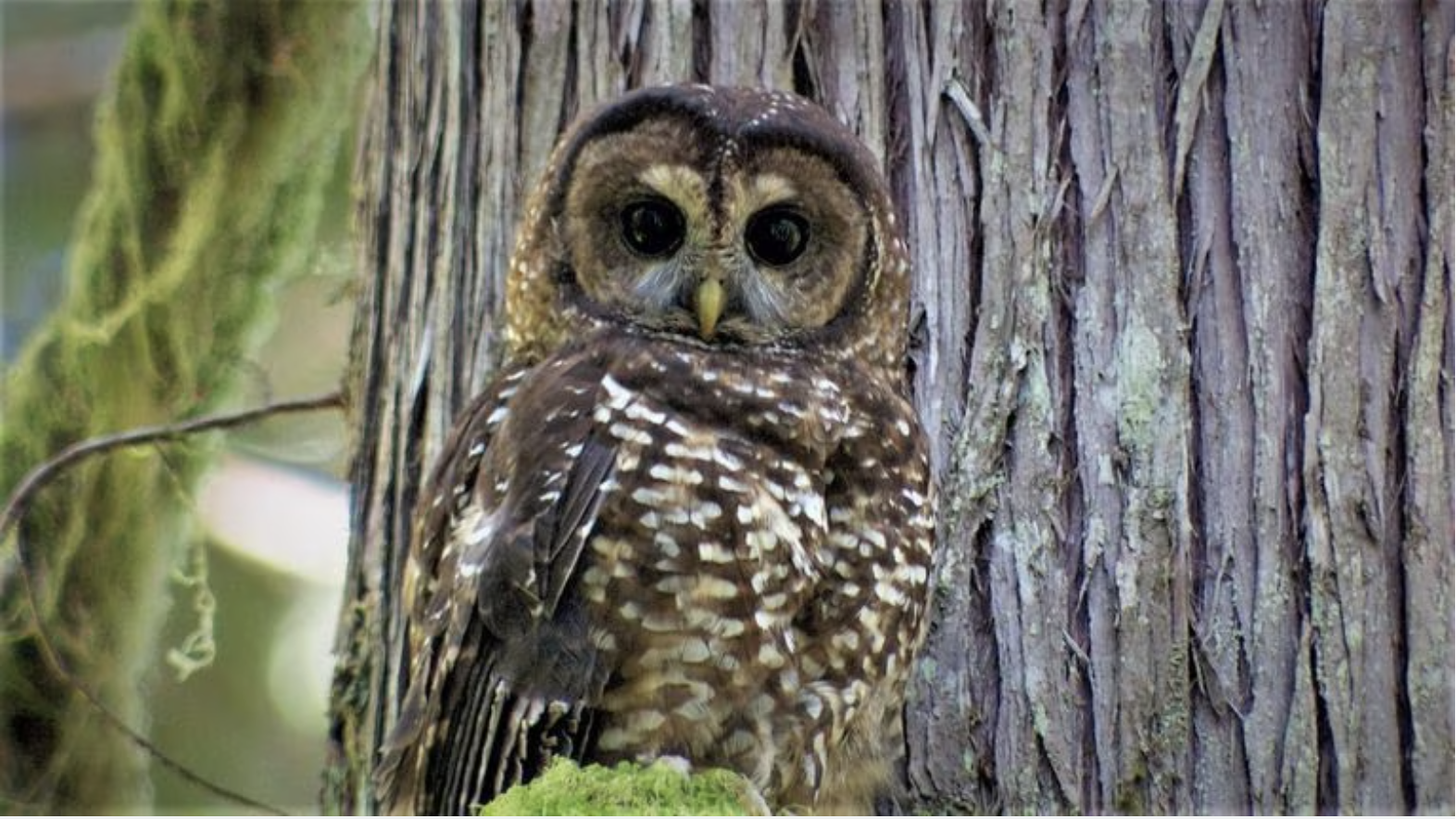 Execution time: 0.0099 seconds
ACF
| | |
| --- | --- |
| ID | 596 |
| key | field_622bc01f0d607 |
| label | Subhead |
| name | subhead |
| prefix | acf |
| type | text |
| value | Keeping Oregon Up-to-Date on the Latest Science |
| menu_order | 0 |
| required | 0 |
| conditional_logic | 0 |
| parent | 586 |
| wrapper | Array |
| default_value | Add Subhead |
| placeholder | Add Subhead |
| _name | subhead |
| _valid | 1 |
Module Settings
| | |
| --- | --- |
| custom_identifier | ACF Item |
| acf_name | field_622bc01f0d607 |
| is_author_acf_field | off |
| post_object_acf_name | none |
| author_field_type | author_post |
| linked_user_acf_name | none |
| type_taxonomy_acf_name | none |
| acf_tag | h4 |
| show_label | off |
| label_seperator | : |
| visibility | on |
| empty_value_option | hide_module |
| use_icon | off |
| icon_color | #7EBEC5 |
| use_circle | off |
| circle_color | #7EBEC5 |
| use_circle_border | off |
| circle_border_color | #7EBEC5 |
| use_icon_font_size | off |
| icon_image_placement | left |
| image_mobile_stacking | initial |
| return_format | array |
| image_link_url | off |
| image_link_url_acf_name | none |
| checkbox_style | array |
| checkbox_radio_return | label |
| checkbox_radio_value_type | off |
| checkbox_radio_link | off |
| link_button | off |
| email_subject | none |
| email_body_after | none |
| add_css_class | off |
| add_css_loop_layout | off |
| add_css_class_selector | body |
| link_new_tab | on |
| link_name_acf | off |
| link_name_acf_name | none |
| url_link_icon | off |
| image_size | full |
| true_false_condition | off |
| true_false_condition_css_selector | .et_pb_button |
| true_false_text_true | True |
| true_false_text_false | False |
| is_audio | off |
| is_video | off |
| video_loop | on |
| video_autoplay | on |
| is_oembed_video | off |
| defer_video | off |
| defer_video_icon | I||divi||400 |
| video_icon_font_size | off |
| pretify_text | off |
| pretify_seperator | , |
| number_decimal | . |
| show_value_if_zero | off |
| text_image | off |
| is_options_page | off |
| is_repeater_loop_layout | off |
| linked_post_style | custom |
| link_post_seperator | , |
| link_to_post_object | on |
| loop_layout | none |
| columns | 4 |
| columns_tablet | 2 |
| columns_mobile | 1 |
| repeater_dyn_btn_acf | none |
| text_before_position | same_line |
| label_position | same_line |
| vertical_alignment | middle |
| admin_label | .ACF Item - Divi Machine |
| _builder_version | 4.16 |
| _module_preset | default |
| title_css_font_size | 14px |
| title_css_letter_spacing | 0px |
| title_css_line_height | 1em |
| acf_label_css_font_size | 14px |
| acf_label_css_letter_spacing | 0px |
| acf_label_css_line_height | 1em |
| label_css_letter_spacing | 0px |
| text_before_css_font_size | 14px |
| text_before_css_letter_spacing | 0px |
| text_before_css_line_height | 1em |
| seperator_font_size | 14px |
| seperator_letter_spacing | 0px |
| seperator_line_height | 1em |
| relational_field_item_font_size | 14px |
| relational_field_item_letter_spacing | 0px |
| relational_field_item_line_height | 1em |
| background_enable_color | on |
| use_background_color_gradient | off |
| background_color_gradient_repeat | off |
| background_color_gradient_type | linear |
| background_color_gradient_direction | 180deg |
| background_color_gradient_direction_radial | center |
| background_color_gradient_stops | #2b87da 0%|#29c4a9 100% |
| background_color_gradient_unit | % |
| background_color_gradient_overlays_image | off |
| background_color_gradient_start | #2b87da |
| background_color_gradient_start_position | 0% |
| background_color_gradient_end | #29c4a9 |
| background_color_gradient_end_position | 100% |
| background_enable_image | on |
| parallax | off |
| parallax_method | on |
| background_size | cover |
| background_image_width | auto |
| background_image_height | auto |
| background_position | center |
| background_horizontal_offset | 0 |
| background_vertical_offset | 0 |
| background_repeat | no-repeat |
| background_blend | normal |
| background_enable_video_mp4 | on |
| background_enable_video_webm | on |
| allow_player_pause | off |
| background_video_pause_outside_viewport | on |
| background_enable_pattern_style | off |
| background_pattern_style | polka-dots |
| background_pattern_color | rgba(0,0,0,0.2) |
| background_pattern_size | initial |
| background_pattern_width | auto |
| background_pattern_height | auto |
| background_pattern_repeat_origin | top_left |
| background_pattern_horizontal_offset | 0 |
| background_pattern_vertical_offset | 0 |
| background_pattern_repeat | repeat |
| background_pattern_blend_mode | normal |
| background_enable_mask_style | off |
| background_mask_style | layer-blob |
| background_mask_color | #ffffff |
| background_mask_aspect_ratio | landscape |
| background_mask_size | stretch |
| background_mask_width | auto |
| background_mask_height | auto |
| background_mask_position | center |
| background_mask_horizontal_offset | 0 |
| background_mask_vertical_offset | 0 |
| background_mask_blend_mode | normal |
| custom_button | off |
| button_text_size | 18 |
| button_bg_use_color_gradient | off |
| button_bg_color_gradient_repeat | off |
| button_bg_color_gradient_type | linear |
| button_bg_color_gradient_direction | 180deg |
| button_bg_color_gradient_direction_radial | center |
| button_bg_color_gradient_stops | #2b87da 0%|#29c4a9 100% |
| button_bg_color_gradient_unit | % |
| button_bg_color_gradient_overlays_image | off |
| button_bg_color_gradient_start | #2b87da |
| button_bg_color_gradient_start_position | 0% |
| button_bg_color_gradient_end | #29c4a9 |
| button_bg_color_gradient_end_position | 100% |
| button_bg_enable_image | on |
| button_bg_parallax | off |
| button_bg_parallax_method | on |
| button_bg_size | cover |
| button_bg_image_width | auto |
| button_bg_image_height | auto |
| button_bg_position | center |
| button_bg_horizontal_offset | 0 |
| button_bg_vertical_offset | 0 |
| button_bg_repeat | no-repeat |
| button_bg_blend | normal |
| button_bg_enable_video_mp4 | on |
| button_bg_enable_video_webm | on |
| button_bg_allow_player_pause | off |
| button_bg_video_pause_outside_viewport | on |
| button_use_icon | on |
| button_icon_placement | right |
| button_on_hover | on |
| positioning | none |
| position_origin_a | top_left |
| position_origin_f | top_left |
| position_origin_r | top_left |
| width | auto |
| max_width | none |
| min_height | auto |
| height | auto |
| max_height | none |
| custom_margin | ||||false|false |
| filter_hue_rotate | 0deg |
| filter_saturate | 100% |
| filter_brightness | 100% |
| filter_contrast | 100% |
| filter_invert | 0% |
| filter_sepia | 0% |
| filter_opacity | 100% |
| filter_blur | 0px |
| mix_blend_mode | normal |
| animation_style | none |
| animation_direction | center |
| animation_duration | 1000ms |
| animation_delay | 0ms |
| animation_intensity_slide | 50% |
| animation_intensity_zoom | 50% |
| animation_intensity_flip | 50% |
| animation_intensity_fold | 50% |
| animation_intensity_roll | 50% |
| animation_starting_opacity | 0% |
| animation_speed_curve | ease-in-out |
| animation_repeat | once |
| hover_transition_duration | 300ms |
| hover_transition_delay | 0ms |
| hover_transition_speed_curve | ease |
| link_option_url_new_window | off |
| sticky_position | none |
| sticky_offset_top | 0px |
| sticky_offset_bottom | 0px |
| sticky_limit_top | none |
| sticky_limit_bottom | none |
| sticky_offset_surrounding | on |
| sticky_transition | on |
| motion_trigger_start | middle |
| hover_enabled | 0 |
| title_css_text_shadow_style | none |
| title_css_text_shadow_horizontal_length | 0em |
| title_css_text_shadow_vertical_length | 0em |
| title_css_text_shadow_blur_strength | 0em |
| title_css_text_shadow_color | rgba(0,0,0,0.4) |
| acf_label_css_text_shadow_style | none |
| acf_label_css_text_shadow_horizontal_length | 0em |
| acf_label_css_text_shadow_vertical_length | 0em |
| acf_label_css_text_shadow_blur_strength | 0em |
| acf_label_css_text_shadow_color | rgba(0,0,0,0.4) |
| label_css_text_shadow_style | none |
| label_css_text_shadow_horizontal_length | 0em |
| label_css_text_shadow_vertical_length | 0em |
| label_css_text_shadow_blur_strength | 0em |
| label_css_text_shadow_color | rgba(0,0,0,0.4) |
| text_before_css_text_shadow_style | none |
| text_before_css_text_shadow_horizontal_length | 0em |
| text_before_css_text_shadow_vertical_length | 0em |
| text_before_css_text_shadow_blur_strength | 0em |
| text_before_css_text_shadow_color | rgba(0,0,0,0.4) |
| seperator_text_shadow_style | none |
| seperator_text_shadow_horizontal_length | 0em |
| seperator_text_shadow_vertical_length | 0em |
| seperator_text_shadow_blur_strength | 0em |
| seperator_text_shadow_color | rgba(0,0,0,0.4) |
| relational_field_item_text_shadow_style | none |
| relational_field_item_text_shadow_horizontal_length | 0em |
| relational_field_item_text_shadow_vertical_length | 0em |
| relational_field_item_text_shadow_blur_strength | 0em |
| relational_field_item_text_shadow_color | rgba(0,0,0,0.4) |
| button_text_shadow_style | none |
| button_text_shadow_horizontal_length | 0em |
| button_text_shadow_vertical_length | 0em |
| button_text_shadow_blur_strength | 0em |
| button_text_shadow_color | rgba(0,0,0,0.4) |
| box_shadow_style | none |
| box_shadow_color | rgba(0,0,0,0.3) |
| box_shadow_position | outer |
| box_shadow_style_button | none |
| box_shadow_color_button | rgba(0,0,0,0.3) |
| box_shadow_position_button | outer |
| text_shadow_style | none |
| text_shadow_horizontal_length | 0em |
| text_shadow_vertical_length | 0em |
| text_shadow_blur_strength | 0em |
| text_shadow_color | rgba(0,0,0,0.4) |
| disabled | off |
| global_colors_info | {} |
Keeping Oregon Up-to-Date on the Latest Science
Execution time: 0.0011 seconds
ACF
| | |
| --- | --- |
| ID | 614 |
| key | field_622bca206de91 |
| label | Body |
| name | body |
| prefix | acf |
| type | wysiwyg |
| value | <p>Oregon Public Broadcasting (OPB) has been a grantee for nearly a decade. The science and environmental coverage are excellent, covering daily topics such as climate change, wildfires, environmental justice, energy, and natural resources. With two collaborative teams of reporters OPB also creates in-depth, feature productions such as Oregon Field Guide, All Science. No Fiction, and the award-winning Timber Wars podcast series.</p> <p>In 2023, Olseth Family Foundation Funding will support the second season of the video series, "All Science. No Fiction" hosted by OPB's science reporter Jes Burns. The series uses whimsy, curiosity, and fun to highlight the amazing work of Pacific Northwest scientists. The stories highlight new technology, cutting edge solutions, inventions and, "epic cool" ideas which inspire wonder and awe.</p> <p>Upcoming episodes will include<br /> 1.Healing Legos: What if tiny Lego-like building blocks could rebuild bone?<br /> 2.Axial Seamount: What if there is a way to predict volcano eruptions?<br /> 3.Soil Microbes: What if soil microbes can help us eat fresh vegetables in space?<br /> 4.Endometriosis: What if we could treat a painful condition by cooking the cause?</p> |
| menu_order | 1 |
| required | 0 |
| conditional_logic | 0 |
| parent | 586 |
| wrapper | Array |
| tabs | all |
| toolbar | full |
| media_upload | 1 |
| delay | 0 |
| _name | body |
| _valid | 1 |
Module Settings
| | |
| --- | --- |
| custom_identifier | ACF Item |
| acf_name | field_622bca206de91 |
| is_author_acf_field | off |
| post_object_acf_name | none |
| author_field_type | author_post |
| linked_user_acf_name | none |
| type_taxonomy_acf_name | none |
| acf_tag | p |
| show_label | off |
| label_seperator | : |
| visibility | on |
| empty_value_option | hide_module |
| use_icon | off |
| icon_color | #7EBEC5 |
| use_circle | off |
| circle_color | #7EBEC5 |
| use_circle_border | off |
| circle_border_color | #7EBEC5 |
| use_icon_font_size | off |
| icon_image_placement | left |
| image_mobile_stacking | initial |
| return_format | array |
| image_link_url | off |
| image_link_url_acf_name | none |
| checkbox_style | array |
| checkbox_radio_return | label |
| checkbox_radio_value_type | off |
| checkbox_radio_link | off |
| link_button | off |
| email_subject | none |
| email_body_after | none |
| add_css_class | off |
| add_css_loop_layout | off |
| add_css_class_selector | body |
| link_new_tab | on |
| link_name_acf | off |
| link_name_acf_name | none |
| url_link_icon | off |
| image_size | full |
| true_false_condition | off |
| true_false_condition_css_selector | .et_pb_button |
| true_false_text_true | True |
| true_false_text_false | False |
| is_audio | off |
| is_video | off |
| video_loop | on |
| video_autoplay | on |
| is_oembed_video | off |
| defer_video | off |
| defer_video_icon | I||divi||400 |
| video_icon_font_size | off |
| pretify_text | off |
| pretify_seperator | , |
| number_decimal | . |
| show_value_if_zero | off |
| text_image | off |
| is_options_page | off |
| is_repeater_loop_layout | off |
| linked_post_style | custom |
| link_post_seperator | , |
| link_to_post_object | on |
| loop_layout | none |
| columns | 4 |
| columns_tablet | 2 |
| columns_mobile | 1 |
| repeater_dyn_btn_acf | none |
| text_before_position | same_line |
| label_position | same_line |
| vertical_alignment | middle |
| admin_label | .ACF Item - Divi Machine |
| _builder_version | 4.16 |
| _module_preset | default |
| title_css_font_size | 14px |
| title_css_letter_spacing | 0px |
| title_css_line_height | 1em |
| acf_label_css_font_size | 14px |
| acf_label_css_letter_spacing | 0px |
| acf_label_css_line_height | 1em |
| label_css_letter_spacing | 0px |
| text_before_css_font_size | 14px |
| text_before_css_letter_spacing | 0px |
| text_before_css_line_height | 1em |
| seperator_font_size | 14px |
| seperator_letter_spacing | 0px |
| seperator_line_height | 1em |
| relational_field_item_font_size | 14px |
| relational_field_item_letter_spacing | 0px |
| relational_field_item_line_height | 1em |
| background_enable_color | on |
| use_background_color_gradient | off |
| background_color_gradient_repeat | off |
| background_color_gradient_type | linear |
| background_color_gradient_direction | 180deg |
| background_color_gradient_direction_radial | center |
| background_color_gradient_stops | #2b87da 0%|#29c4a9 100% |
| background_color_gradient_unit | % |
| background_color_gradient_overlays_image | off |
| background_color_gradient_start | #2b87da |
| background_color_gradient_start_position | 0% |
| background_color_gradient_end | #29c4a9 |
| background_color_gradient_end_position | 100% |
| background_enable_image | on |
| parallax | off |
| parallax_method | on |
| background_size | cover |
| background_image_width | auto |
| background_image_height | auto |
| background_position | center |
| background_horizontal_offset | 0 |
| background_vertical_offset | 0 |
| background_repeat | no-repeat |
| background_blend | normal |
| background_enable_video_mp4 | on |
| background_enable_video_webm | on |
| allow_player_pause | off |
| background_video_pause_outside_viewport | on |
| background_enable_pattern_style | off |
| background_pattern_style | polka-dots |
| background_pattern_color | rgba(0,0,0,0.2) |
| background_pattern_size | initial |
| background_pattern_width | auto |
| background_pattern_height | auto |
| background_pattern_repeat_origin | top_left |
| background_pattern_horizontal_offset | 0 |
| background_pattern_vertical_offset | 0 |
| background_pattern_repeat | repeat |
| background_pattern_blend_mode | normal |
| background_enable_mask_style | off |
| background_mask_style | layer-blob |
| background_mask_color | #ffffff |
| background_mask_aspect_ratio | landscape |
| background_mask_size | stretch |
| background_mask_width | auto |
| background_mask_height | auto |
| background_mask_position | center |
| background_mask_horizontal_offset | 0 |
| background_mask_vertical_offset | 0 |
| background_mask_blend_mode | normal |
| custom_button | off |
| button_text_size | 18 |
| button_bg_use_color_gradient | off |
| button_bg_color_gradient_repeat | off |
| button_bg_color_gradient_type | linear |
| button_bg_color_gradient_direction | 180deg |
| button_bg_color_gradient_direction_radial | center |
| button_bg_color_gradient_stops | #2b87da 0%|#29c4a9 100% |
| button_bg_color_gradient_unit | % |
| button_bg_color_gradient_overlays_image | off |
| button_bg_color_gradient_start | #2b87da |
| button_bg_color_gradient_start_position | 0% |
| button_bg_color_gradient_end | #29c4a9 |
| button_bg_color_gradient_end_position | 100% |
| button_bg_enable_image | on |
| button_bg_parallax | off |
| button_bg_parallax_method | on |
| button_bg_size | cover |
| button_bg_image_width | auto |
| button_bg_image_height | auto |
| button_bg_position | center |
| button_bg_horizontal_offset | 0 |
| button_bg_vertical_offset | 0 |
| button_bg_repeat | no-repeat |
| button_bg_blend | normal |
| button_bg_enable_video_mp4 | on |
| button_bg_enable_video_webm | on |
| button_bg_allow_player_pause | off |
| button_bg_video_pause_outside_viewport | on |
| button_use_icon | on |
| button_icon_placement | right |
| button_on_hover | on |
| positioning | none |
| position_origin_a | top_left |
| position_origin_f | top_left |
| position_origin_r | top_left |
| width | auto |
| max_width | none |
| min_height | auto |
| height | auto |
| max_height | none |
| filter_hue_rotate | 0deg |
| filter_saturate | 100% |
| filter_brightness | 100% |
| filter_contrast | 100% |
| filter_invert | 0% |
| filter_sepia | 0% |
| filter_opacity | 100% |
| filter_blur | 0px |
| mix_blend_mode | normal |
| animation_style | none |
| animation_direction | center |
| animation_duration | 1000ms |
| animation_delay | 0ms |
| animation_intensity_slide | 50% |
| animation_intensity_zoom | 50% |
| animation_intensity_flip | 50% |
| animation_intensity_fold | 50% |
| animation_intensity_roll | 50% |
| animation_starting_opacity | 0% |
| animation_speed_curve | ease-in-out |
| animation_repeat | once |
| hover_transition_duration | 300ms |
| hover_transition_delay | 0ms |
| hover_transition_speed_curve | ease |
| link_option_url_new_window | off |
| sticky_position | none |
| sticky_offset_top | 0px |
| sticky_offset_bottom | 0px |
| sticky_limit_top | none |
| sticky_limit_bottom | none |
| sticky_offset_surrounding | on |
| sticky_transition | on |
| motion_trigger_start | middle |
| hover_enabled | 0 |
| title_css_text_shadow_style | none |
| title_css_text_shadow_horizontal_length | 0em |
| title_css_text_shadow_vertical_length | 0em |
| title_css_text_shadow_blur_strength | 0em |
| title_css_text_shadow_color | rgba(0,0,0,0.4) |
| acf_label_css_text_shadow_style | none |
| acf_label_css_text_shadow_horizontal_length | 0em |
| acf_label_css_text_shadow_vertical_length | 0em |
| acf_label_css_text_shadow_blur_strength | 0em |
| acf_label_css_text_shadow_color | rgba(0,0,0,0.4) |
| label_css_text_shadow_style | none |
| label_css_text_shadow_horizontal_length | 0em |
| label_css_text_shadow_vertical_length | 0em |
| label_css_text_shadow_blur_strength | 0em |
| label_css_text_shadow_color | rgba(0,0,0,0.4) |
| text_before_css_text_shadow_style | none |
| text_before_css_text_shadow_horizontal_length | 0em |
| text_before_css_text_shadow_vertical_length | 0em |
| text_before_css_text_shadow_blur_strength | 0em |
| text_before_css_text_shadow_color | rgba(0,0,0,0.4) |
| seperator_text_shadow_style | none |
| seperator_text_shadow_horizontal_length | 0em |
| seperator_text_shadow_vertical_length | 0em |
| seperator_text_shadow_blur_strength | 0em |
| seperator_text_shadow_color | rgba(0,0,0,0.4) |
| relational_field_item_text_shadow_style | none |
| relational_field_item_text_shadow_horizontal_length | 0em |
| relational_field_item_text_shadow_vertical_length | 0em |
| relational_field_item_text_shadow_blur_strength | 0em |
| relational_field_item_text_shadow_color | rgba(0,0,0,0.4) |
| button_text_shadow_style | none |
| button_text_shadow_horizontal_length | 0em |
| button_text_shadow_vertical_length | 0em |
| button_text_shadow_blur_strength | 0em |
| button_text_shadow_color | rgba(0,0,0,0.4) |
| box_shadow_style | none |
| box_shadow_color | rgba(0,0,0,0.3) |
| box_shadow_position | outer |
| box_shadow_style_button | none |
| box_shadow_color_button | rgba(0,0,0,0.3) |
| box_shadow_position_button | outer |
| text_shadow_style | none |
| text_shadow_horizontal_length | 0em |
| text_shadow_vertical_length | 0em |
| text_shadow_blur_strength | 0em |
| text_shadow_color | rgba(0,0,0,0.4) |
| disabled | off |
| global_colors_info | {} |
Oregon Public Broadcasting (OPB) has been a grantee for nearly a decade. The science and environmental coverage are excellent, covering daily topics such as climate change, wildfires, environmental justice, energy, and natural resources. With two collaborative teams of reporters OPB also creates in-depth, feature productions such as Oregon Field Guide, All Science. No Fiction, and the award-winning Timber Wars podcast series.
In 2023, Olseth Family Foundation Funding will support the second season of the video series, "All Science. No Fiction" hosted by OPB's science reporter Jes Burns. The series uses whimsy, curiosity, and fun to highlight the amazing work of Pacific Northwest scientists. The stories highlight new technology, cutting edge solutions, inventions and, "epic cool" ideas which inspire wonder and awe.
Upcoming episodes will include
1.Healing Legos: What if tiny Lego-like building blocks could rebuild bone?
2.Axial Seamount: What if there is a way to predict volcano eruptions?
3.Soil Microbes: What if soil microbes can help us eat fresh vegetables in space?
4.Endometriosis: What if we could treat a painful condition by cooking the cause?
Execution time: 0.0011 seconds
ACF
| | |
| --- | --- |
| ID | 664 |
| key | field_622d201776f56 |
| label | Link |
| name | link |
| prefix | acf |
| type | link |
| value | Array |
| menu_order | 3 |
| required | 0 |
| conditional_logic | 0 |
| parent | 586 |
| wrapper | Array |
| return_format | array |
| _name | link |
| _valid | 1 |
Module Settings
| | |
| --- | --- |
| custom_identifier | ACF Item |
| acf_name | field_622d201776f56 |
| is_author_acf_field | off |
| post_object_acf_name | none |
| author_field_type | author_post |
| linked_user_acf_name | none |
| type_taxonomy_acf_name | none |
| acf_tag | p |
| show_label | off |
| label_seperator | : |
| visibility | on |
| empty_value_option | hide_module |
| use_icon | off |
| icon_color | #7EBEC5 |
| use_circle | off |
| circle_color | #7EBEC5 |
| use_circle_border | off |
| circle_border_color | #7EBEC5 |
| use_icon_font_size | off |
| icon_image_placement | left |
| image_mobile_stacking | initial |
| return_format | array |
| image_link_url | off |
| image_link_url_acf_name | none |
| checkbox_style | array |
| checkbox_radio_return | label |
| checkbox_radio_value_type | off |
| checkbox_radio_link | off |
| link_button | off |
| email_subject | none |
| email_body_after | none |
| add_css_class | off |
| add_css_loop_layout | off |
| add_css_class_selector | body |
| link_new_tab | on |
| link_name_acf | off |
| link_name_acf_name | none |
| url_link_icon | off |
| image_size | full |
| true_false_condition | off |
| true_false_condition_css_selector | .et_pb_button |
| true_false_text_true | True |
| true_false_text_false | False |
| is_audio | off |
| is_video | off |
| video_loop | on |
| video_autoplay | on |
| is_oembed_video | off |
| defer_video | off |
| defer_video_icon | I||divi||400 |
| video_icon_font_size | off |
| pretify_text | off |
| pretify_seperator | , |
| number_decimal | . |
| show_value_if_zero | off |
| text_image | off |
| is_options_page | off |
| is_repeater_loop_layout | off |
| linked_post_style | custom |
| link_post_seperator | , |
| link_to_post_object | on |
| loop_layout | none |
| columns | 4 |
| columns_tablet | 2 |
| columns_mobile | 1 |
| repeater_dyn_btn_acf | none |
| text_before_position | same_line |
| label_position | same_line |
| vertical_alignment | middle |
| _builder_version | 4.17.0 |
| _module_preset | default |
| title_css_font_size | 14px |
| title_css_letter_spacing | 0px |
| title_css_line_height | 1em |
| acf_label_css_font_size | 14px |
| acf_label_css_letter_spacing | 0px |
| acf_label_css_line_height | 1em |
| label_css_letter_spacing | 0px |
| text_before_css_font_size | 14px |
| text_before_css_letter_spacing | 0px |
| text_before_css_line_height | 1em |
| seperator_font_size | 14px |
| seperator_letter_spacing | 0px |
| seperator_line_height | 1em |
| relational_field_item_font_size | 14px |
| relational_field_item_letter_spacing | 0px |
| relational_field_item_line_height | 1em |
| background_enable_color | on |
| use_background_color_gradient | off |
| background_color_gradient_repeat | off |
| background_color_gradient_type | linear |
| background_color_gradient_direction | 180deg |
| background_color_gradient_direction_radial | center |
| background_color_gradient_stops | #2b87da 0%|#29c4a9 100% |
| background_color_gradient_unit | % |
| background_color_gradient_overlays_image | off |
| background_color_gradient_start | #2b87da |
| background_color_gradient_start_position | 0% |
| background_color_gradient_end | #29c4a9 |
| background_color_gradient_end_position | 100% |
| background_enable_image | on |
| parallax | off |
| parallax_method | on |
| background_size | cover |
| background_image_width | auto |
| background_image_height | auto |
| background_position | center |
| background_horizontal_offset | 0 |
| background_vertical_offset | 0 |
| background_repeat | no-repeat |
| background_blend | normal |
| background_enable_video_mp4 | on |
| background_enable_video_webm | on |
| allow_player_pause | off |
| background_video_pause_outside_viewport | on |
| background_enable_pattern_style | off |
| background_pattern_style | polka-dots |
| background_pattern_color | rgba(0,0,0,0.2) |
| background_pattern_size | initial |
| background_pattern_width | auto |
| background_pattern_height | auto |
| background_pattern_repeat_origin | top_left |
| background_pattern_horizontal_offset | 0 |
| background_pattern_vertical_offset | 0 |
| background_pattern_repeat | repeat |
| background_pattern_blend_mode | normal |
| background_enable_mask_style | off |
| background_mask_style | layer-blob |
| background_mask_color | #ffffff |
| background_mask_aspect_ratio | landscape |
| background_mask_size | stretch |
| background_mask_width | auto |
| background_mask_height | auto |
| background_mask_position | center |
| background_mask_horizontal_offset | 0 |
| background_mask_vertical_offset | 0 |
| background_mask_blend_mode | normal |
| custom_button | off |
| button_text_size | 18 |
| button_bg_use_color_gradient | off |
| button_bg_color_gradient_repeat | off |
| button_bg_color_gradient_type | linear |
| button_bg_color_gradient_direction | 180deg |
| button_bg_color_gradient_direction_radial | center |
| button_bg_color_gradient_stops | #2b87da 0%|#29c4a9 100% |
| button_bg_color_gradient_unit | % |
| button_bg_color_gradient_overlays_image | off |
| button_bg_color_gradient_start | #2b87da |
| button_bg_color_gradient_start_position | 0% |
| button_bg_color_gradient_end | #29c4a9 |
| button_bg_color_gradient_end_position | 100% |
| button_bg_enable_image | on |
| button_bg_parallax | off |
| button_bg_parallax_method | on |
| button_bg_size | cover |
| button_bg_image_width | auto |
| button_bg_image_height | auto |
| button_bg_position | center |
| button_bg_horizontal_offset | 0 |
| button_bg_vertical_offset | 0 |
| button_bg_repeat | no-repeat |
| button_bg_blend | normal |
| button_bg_enable_video_mp4 | on |
| button_bg_enable_video_webm | on |
| button_bg_allow_player_pause | off |
| button_bg_video_pause_outside_viewport | on |
| button_use_icon | on |
| button_icon_placement | right |
| button_on_hover | on |
| positioning | none |
| position_origin_a | top_left |
| position_origin_f | top_left |
| position_origin_r | top_left |
| width | auto |
| max_width | none |
| min_height | auto |
| height | auto |
| max_height | none |
| custom_padding | 12px||12px||false|false |
| filter_hue_rotate | 0deg |
| filter_saturate | 100% |
| filter_brightness | 100% |
| filter_contrast | 100% |
| filter_invert | 0% |
| filter_sepia | 0% |
| filter_opacity | 100% |
| filter_blur | 0px |
| mix_blend_mode | normal |
| animation_style | none |
| animation_direction | center |
| animation_duration | 1000ms |
| animation_delay | 0ms |
| animation_intensity_slide | 50% |
| animation_intensity_zoom | 50% |
| animation_intensity_flip | 50% |
| animation_intensity_fold | 50% |
| animation_intensity_roll | 50% |
| animation_starting_opacity | 0% |
| animation_speed_curve | ease-in-out |
| animation_repeat | once |
| hover_transition_duration | 300ms |
| hover_transition_delay | 0ms |
| hover_transition_speed_curve | ease |
| link_option_url_new_window | off |
| sticky_position | none |
| sticky_offset_top | 0px |
| sticky_offset_bottom | 0px |
| sticky_limit_top | none |
| sticky_limit_bottom | none |
| sticky_offset_surrounding | on |
| sticky_transition | on |
| motion_trigger_start | middle |
| hover_enabled | 0 |
| title_css_text_shadow_style | none |
| title_css_text_shadow_horizontal_length | 0em |
| title_css_text_shadow_vertical_length | 0em |
| title_css_text_shadow_blur_strength | 0em |
| title_css_text_shadow_color | rgba(0,0,0,0.4) |
| acf_label_css_text_shadow_style | none |
| acf_label_css_text_shadow_horizontal_length | 0em |
| acf_label_css_text_shadow_vertical_length | 0em |
| acf_label_css_text_shadow_blur_strength | 0em |
| acf_label_css_text_shadow_color | rgba(0,0,0,0.4) |
| label_css_text_shadow_style | none |
| label_css_text_shadow_horizontal_length | 0em |
| label_css_text_shadow_vertical_length | 0em |
| label_css_text_shadow_blur_strength | 0em |
| label_css_text_shadow_color | rgba(0,0,0,0.4) |
| text_before_css_text_shadow_style | none |
| text_before_css_text_shadow_horizontal_length | 0em |
| text_before_css_text_shadow_vertical_length | 0em |
| text_before_css_text_shadow_blur_strength | 0em |
| text_before_css_text_shadow_color | rgba(0,0,0,0.4) |
| seperator_text_shadow_style | none |
| seperator_text_shadow_horizontal_length | 0em |
| seperator_text_shadow_vertical_length | 0em |
| seperator_text_shadow_blur_strength | 0em |
| seperator_text_shadow_color | rgba(0,0,0,0.4) |
| relational_field_item_text_shadow_style | none |
| relational_field_item_text_shadow_horizontal_length | 0em |
| relational_field_item_text_shadow_vertical_length | 0em |
| relational_field_item_text_shadow_blur_strength | 0em |
| relational_field_item_text_shadow_color | rgba(0,0,0,0.4) |
| button_text_shadow_style | none |
| button_text_shadow_horizontal_length | 0em |
| button_text_shadow_vertical_length | 0em |
| button_text_shadow_blur_strength | 0em |
| button_text_shadow_color | rgba(0,0,0,0.4) |
| box_shadow_style | none |
| box_shadow_color | rgba(0,0,0,0.3) |
| box_shadow_position | outer |
| box_shadow_style_button | none |
| box_shadow_color_button | rgba(0,0,0,0.3) |
| box_shadow_position_button | outer |
| text_shadow_style | none |
| text_shadow_horizontal_length | 0em |
| text_shadow_vertical_length | 0em |
| text_shadow_blur_strength | 0em |
| text_shadow_color | rgba(0,0,0,0.4) |
| disabled | off |
| global_colors_info | {} |
Execution time: 0.0009 seconds