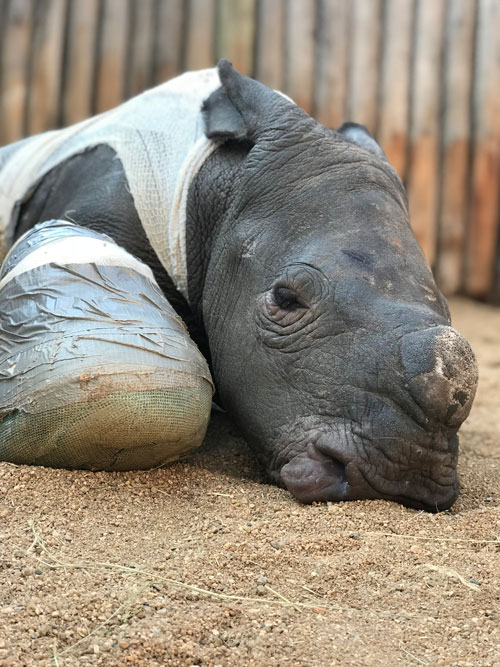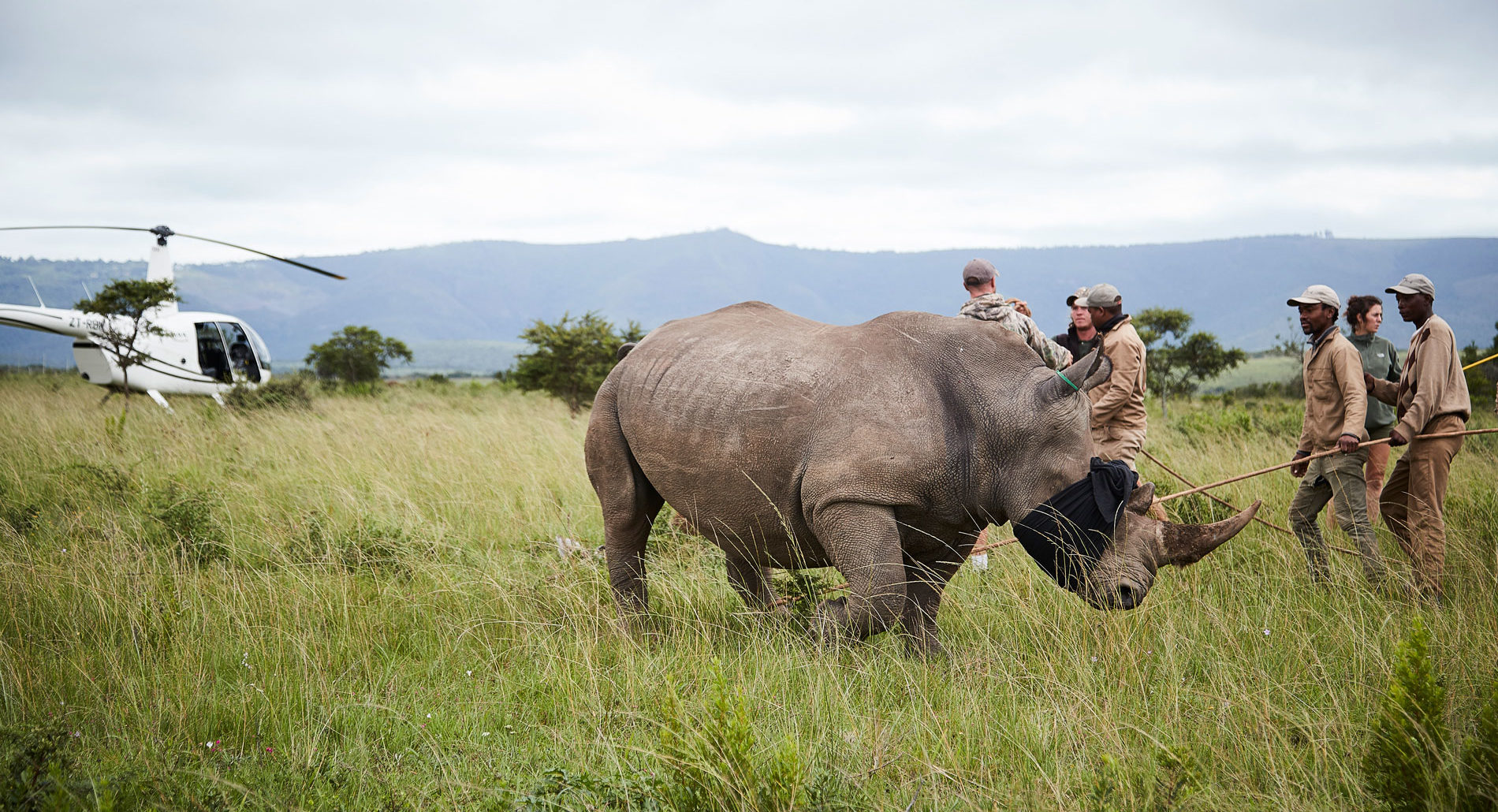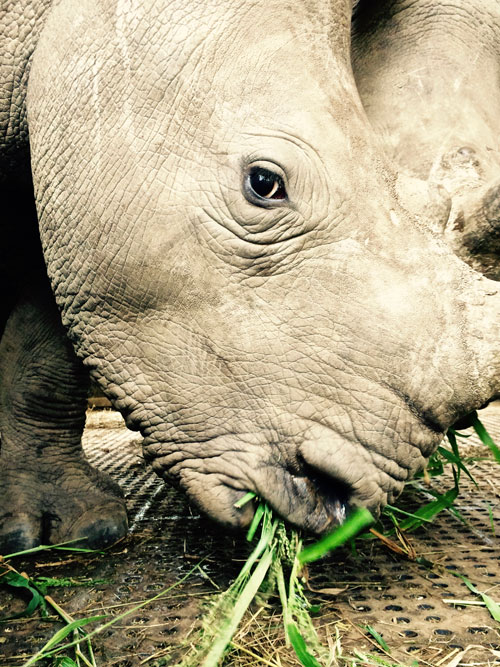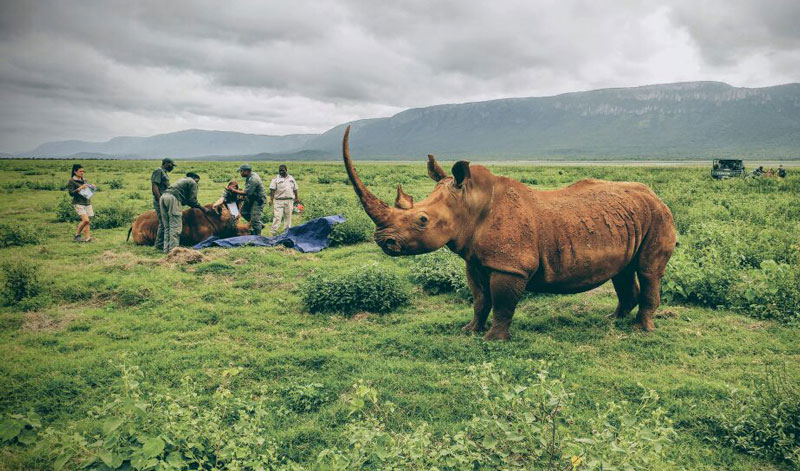 Execution time: 0.0068 seconds
ACF
| | |
| --- | --- |
| ID | 596 |
| key | field_622bc01f0d607 |
| label | Subhead |
| name | subhead |
| prefix | acf |
| type | text |
| value | Saving and Protecting the Rhinoceros from Extinction |
| menu_order | 0 |
| required | 0 |
| conditional_logic | 0 |
| parent | 586 |
| wrapper | Array ( [width] => [class] => [id] => ) |
| default_value | Add Subhead |
| placeholder | Add Subhead |
| _name | subhead |
| _valid | 1 |
Module Settings
| | |
| --- | --- |
| custom_identifier | ACF Item |
| acf_name | field_622bc01f0d607 |
| is_author_acf_field | off |
| post_object_acf_name | none |
| author_field_type | author_post |
| linked_user_acf_name | none |
| type_taxonomy_acf_name | none |
| acf_tag | h4 |
| show_label | off |
| label_seperator | : |
| visibility | on |
| empty_value_option | hide_module |
| use_icon | off |
| icon_color | #7EBEC5 |
| use_circle | off |
| circle_color | #7EBEC5 |
| use_circle_border | off |
| circle_border_color | #7EBEC5 |
| use_icon_font_size | off |
| icon_image_placement | left |
| image_mobile_stacking | initial |
| return_format | array |
| image_link_url | off |
| image_link_url_acf_name | none |
| checkbox_style | array |
| checkbox_radio_return | label |
| checkbox_radio_value_type | off |
| checkbox_radio_link | off |
| link_button | off |
| email_subject | none |
| email_body_after | none |
| add_css_class | off |
| add_css_loop_layout | off |
| add_css_class_selector | body |
| link_new_tab | on |
| link_name_acf | off |
| link_name_acf_name | none |
| url_link_icon | off |
| image_size | full |
| true_false_condition | off |
| true_false_condition_css_selector | .et_pb_button |
| true_false_text_true | True |
| true_false_text_false | False |
| is_audio | off |
| is_video | off |
| video_loop | on |
| video_autoplay | on |
| is_oembed_video | off |
| defer_video | off |
| defer_video_icon | I||divi||400 |
| video_icon_font_size | off |
| pretify_text | off |
| pretify_seperator | , |
| number_decimal | . |
| show_value_if_zero | off |
| text_image | off |
| is_options_page | off |
| is_repeater_loop_layout | off |
| linked_post_style | custom |
| link_post_seperator | , |
| link_to_post_object | on |
| loop_layout | none |
| columns | 4 |
| columns_tablet | 2 |
| columns_mobile | 1 |
| repeater_dyn_btn_acf | none |
| text_before_position | same_line |
| label_position | same_line |
| vertical_alignment | middle |
| admin_label | .ACF Item - Divi Machine |
| _builder_version | 4.17.0 |
| _module_preset | default |
| title_css_font_size | 14px |
| title_css_letter_spacing | 0px |
| title_css_line_height | 1em |
| acf_label_css_font_size | 14px |
| acf_label_css_letter_spacing | 0px |
| acf_label_css_line_height | 1em |
| label_css_letter_spacing | 0px |
| text_before_css_font_size | 14px |
| text_before_css_letter_spacing | 0px |
| text_before_css_line_height | 1em |
| seperator_font_size | 14px |
| seperator_letter_spacing | 0px |
| seperator_line_height | 1em |
| relational_field_item_font_size | 14px |
| relational_field_item_letter_spacing | 0px |
| relational_field_item_line_height | 1em |
| background_enable_color | on |
| use_background_color_gradient | off |
| background_color_gradient_repeat | off |
| background_color_gradient_type | linear |
| background_color_gradient_direction | 180deg |
| background_color_gradient_direction_radial | center |
| background_color_gradient_stops | #2b87da 0%|#29c4a9 100% |
| background_color_gradient_unit | % |
| background_color_gradient_overlays_image | off |
| background_color_gradient_start | #2b87da |
| background_color_gradient_start_position | 0% |
| background_color_gradient_end | #29c4a9 |
| background_color_gradient_end_position | 100% |
| background_enable_image | on |
| parallax | off |
| parallax_method | on |
| background_size | cover |
| background_image_width | auto |
| background_image_height | auto |
| background_position | center |
| background_horizontal_offset | 0 |
| background_vertical_offset | 0 |
| background_repeat | no-repeat |
| background_blend | normal |
| background_enable_video_mp4 | on |
| background_enable_video_webm | on |
| allow_player_pause | off |
| background_video_pause_outside_viewport | on |
| background_enable_pattern_style | off |
| background_pattern_style | polka-dots |
| background_pattern_color | rgba(0,0,0,0.2) |
| background_pattern_size | initial |
| background_pattern_width | auto |
| background_pattern_height | auto |
| background_pattern_repeat_origin | top_left |
| background_pattern_horizontal_offset | 0 |
| background_pattern_vertical_offset | 0 |
| background_pattern_repeat | repeat |
| background_pattern_blend_mode | normal |
| background_enable_mask_style | off |
| background_mask_style | layer-blob |
| background_mask_color | #ffffff |
| background_mask_aspect_ratio | landscape |
| background_mask_size | stretch |
| background_mask_width | auto |
| background_mask_height | auto |
| background_mask_position | center |
| background_mask_horizontal_offset | 0 |
| background_mask_vertical_offset | 0 |
| background_mask_blend_mode | normal |
| custom_button | off |
| button_text_size | 18 |
| button_bg_use_color_gradient | off |
| button_bg_color_gradient_repeat | off |
| button_bg_color_gradient_type | linear |
| button_bg_color_gradient_direction | 180deg |
| button_bg_color_gradient_direction_radial | center |
| button_bg_color_gradient_stops | #2b87da 0%|#29c4a9 100% |
| button_bg_color_gradient_unit | % |
| button_bg_color_gradient_overlays_image | off |
| button_bg_color_gradient_start | #2b87da |
| button_bg_color_gradient_start_position | 0% |
| button_bg_color_gradient_end | #29c4a9 |
| button_bg_color_gradient_end_position | 100% |
| button_bg_enable_image | on |
| button_bg_parallax | off |
| button_bg_parallax_method | on |
| button_bg_size | cover |
| button_bg_image_width | auto |
| button_bg_image_height | auto |
| button_bg_position | center |
| button_bg_horizontal_offset | 0 |
| button_bg_vertical_offset | 0 |
| button_bg_repeat | no-repeat |
| button_bg_blend | normal |
| button_bg_enable_video_mp4 | on |
| button_bg_enable_video_webm | on |
| button_bg_allow_player_pause | off |
| button_bg_video_pause_outside_viewport | on |
| button_use_icon | on |
| button_icon_placement | right |
| button_on_hover | on |
| positioning | none |
| position_origin_a | top_left |
| position_origin_f | top_left |
| position_origin_r | top_left |
| width | auto |
| max_width | none |
| min_height | auto |
| height | auto |
| max_height | none |
| custom_margin | ||||false|false |
| filter_hue_rotate | 0deg |
| filter_saturate | 100% |
| filter_brightness | 100% |
| filter_contrast | 100% |
| filter_invert | 0% |
| filter_sepia | 0% |
| filter_opacity | 100% |
| filter_blur | 0px |
| mix_blend_mode | normal |
| animation_style | none |
| animation_direction | center |
| animation_duration | 1000ms |
| animation_delay | 0ms |
| animation_intensity_slide | 50% |
| animation_intensity_zoom | 50% |
| animation_intensity_flip | 50% |
| animation_intensity_fold | 50% |
| animation_intensity_roll | 50% |
| animation_starting_opacity | 0% |
| animation_speed_curve | ease-in-out |
| animation_repeat | once |
| hover_transition_duration | 300ms |
| hover_transition_delay | 0ms |
| hover_transition_speed_curve | ease |
| link_option_url_new_window | off |
| sticky_position | none |
| sticky_offset_top | 0px |
| sticky_offset_bottom | 0px |
| sticky_limit_top | none |
| sticky_limit_bottom | none |
| sticky_offset_surrounding | on |
| sticky_transition | on |
| motion_trigger_start | middle |
| hover_enabled | 0 |
| title_css_text_shadow_style | none |
| title_css_text_shadow_horizontal_length | 0em |
| title_css_text_shadow_vertical_length | 0em |
| title_css_text_shadow_blur_strength | 0em |
| title_css_text_shadow_color | rgba(0,0,0,0.4) |
| acf_label_css_text_shadow_style | none |
| acf_label_css_text_shadow_horizontal_length | 0em |
| acf_label_css_text_shadow_vertical_length | 0em |
| acf_label_css_text_shadow_blur_strength | 0em |
| acf_label_css_text_shadow_color | rgba(0,0,0,0.4) |
| label_css_text_shadow_style | none |
| label_css_text_shadow_horizontal_length | 0em |
| label_css_text_shadow_vertical_length | 0em |
| label_css_text_shadow_blur_strength | 0em |
| label_css_text_shadow_color | rgba(0,0,0,0.4) |
| text_before_css_text_shadow_style | none |
| text_before_css_text_shadow_horizontal_length | 0em |
| text_before_css_text_shadow_vertical_length | 0em |
| text_before_css_text_shadow_blur_strength | 0em |
| text_before_css_text_shadow_color | rgba(0,0,0,0.4) |
| seperator_text_shadow_style | none |
| seperator_text_shadow_horizontal_length | 0em |
| seperator_text_shadow_vertical_length | 0em |
| seperator_text_shadow_blur_strength | 0em |
| seperator_text_shadow_color | rgba(0,0,0,0.4) |
| relational_field_item_text_shadow_style | none |
| relational_field_item_text_shadow_horizontal_length | 0em |
| relational_field_item_text_shadow_vertical_length | 0em |
| relational_field_item_text_shadow_blur_strength | 0em |
| relational_field_item_text_shadow_color | rgba(0,0,0,0.4) |
| button_text_shadow_style | none |
| button_text_shadow_horizontal_length | 0em |
| button_text_shadow_vertical_length | 0em |
| button_text_shadow_blur_strength | 0em |
| button_text_shadow_color | rgba(0,0,0,0.4) |
| box_shadow_style | none |
| box_shadow_color | rgba(0,0,0,0.3) |
| box_shadow_position | outer |
| box_shadow_style_button | none |
| box_shadow_color_button | rgba(0,0,0,0.3) |
| box_shadow_position_button | outer |
| text_shadow_style | none |
| text_shadow_horizontal_length | 0em |
| text_shadow_vertical_length | 0em |
| text_shadow_blur_strength | 0em |
| text_shadow_color | rgba(0,0,0,0.4) |
| disabled | off |
| global_colors_info | {} |
Saving and Protecting the Rhinoceros from Extinction
Execution time: 0.0008 seconds
ACF
| | |
| --- | --- |
| ID | 614 |
| key | field_622bca206de91 |
| label | Body |
| name | body |
| prefix | acf |
| type | wysiwyg |
| value | <p>The pressure that poaching is putting on the last significant populations of rhinos is pushing them to the brink of extinction – and it's happening at breakneck speed. South Africa is home to approximately 70% of the world's remaining rhinos and has become a poaching hotbed. In the last five years, the number of reported poaching incidents has seen a staggering increase of 9,300%. One rhino is killed for its horn every eight hours.</p> <p>In 2016, Council of Contributors (CoC) Founder Kennedy Zakeer worked at a rhino orphanage in South Africa caring for calves whose mothers had been killed by poachers. Weeks before their scheduled release back into the wild, two of the young rhinos under Zakeer's care were killed by poachers, their small horns brutally removed. This grief and loss brought to life the realization of what is at stake. CoC is dedicated to helping organizations on the front line in South Africa save and protect the rhinoceros from the very real possibility of extinction.</p> <p>The Olseth Family Foundation is supporting the CoC's mission to become a responsive resource for rhino organizations working with limited resources but have urgent needs required for rhino protection and wellbeing. The foundation is providing aid towards 3 key focus areas:</p> <ul style="line-height: 1.2em;"> <li>Creation of an Adult Rhino Rehab Facility near Kruger National Park which will treat rhinos who have been wounded in poaching attempts.</li> <li>Support for orphaned rhino calves that require expert veterinarian attention and a second chance at survival.</li> <li>Implementation of an education and awareness program with a local school in Minnesota.</li> </ul> <p>Our aim is to help curb the poaching crisis by bolstering awareness, directly impacting the survival of rhinos who are victims of poaching and embark on a path of population re-growth for the species.</p> |
| menu_order | 1 |
| required | 0 |
| conditional_logic | 0 |
| parent | 586 |
| wrapper | Array ( [width] => [class] => [id] => ) |
| tabs | all |
| toolbar | full |
| media_upload | 1 |
| delay | 0 |
| _name | body |
| _valid | 1 |
Module Settings
| | |
| --- | --- |
| custom_identifier | ACF Item |
| acf_name | field_622bca206de91 |
| is_author_acf_field | off |
| post_object_acf_name | none |
| author_field_type | author_post |
| linked_user_acf_name | none |
| type_taxonomy_acf_name | none |
| acf_tag | p |
| show_label | off |
| label_seperator | : |
| visibility | on |
| empty_value_option | hide_module |
| use_icon | off |
| icon_color | #7EBEC5 |
| use_circle | off |
| circle_color | #7EBEC5 |
| use_circle_border | off |
| circle_border_color | #7EBEC5 |
| use_icon_font_size | off |
| icon_image_placement | left |
| image_mobile_stacking | initial |
| return_format | array |
| image_link_url | off |
| image_link_url_acf_name | none |
| checkbox_style | array |
| checkbox_radio_return | label |
| checkbox_radio_value_type | off |
| checkbox_radio_link | off |
| link_button | off |
| email_subject | none |
| email_body_after | none |
| add_css_class | off |
| add_css_loop_layout | off |
| add_css_class_selector | body |
| link_new_tab | on |
| link_name_acf | on |
| link_name_acf_name | field_622bca206de91 |
| url_link_icon | off |
| image_size | full |
| true_false_condition | off |
| true_false_condition_css_selector | .et_pb_button |
| true_false_text_true | True |
| true_false_text_false | False |
| is_audio | off |
| is_video | off |
| video_loop | on |
| video_autoplay | on |
| is_oembed_video | off |
| defer_video | off |
| defer_video_icon | I||divi||400 |
| video_icon_font_size | off |
| pretify_text | off |
| pretify_seperator | , |
| number_decimal | . |
| show_value_if_zero | off |
| text_image | off |
| is_options_page | off |
| is_repeater_loop_layout | off |
| linked_post_style | custom |
| link_post_seperator | , |
| link_to_post_object | on |
| loop_layout | none |
| columns | 1 |
| columns_tablet | 2 |
| columns_mobile | 1 |
| repeater_dyn_btn_acf | none |
| text_before_position | same_line |
| label_position | same_line |
| vertical_alignment | middle |
| admin_label | .ACF Item - Divi Machine |
| _builder_version | 4.22.1 |
| _module_preset | default |
| title_css_font_size | 14px |
| title_css_letter_spacing | 0px |
| title_css_line_height | 1em |
| acf_label_css_font_size | 14px |
| acf_label_css_letter_spacing | 0px |
| acf_label_css_line_height | 1em |
| label_css_letter_spacing | 0px |
| text_before_css_font_size | 14px |
| text_before_css_letter_spacing | 0px |
| text_before_css_line_height | 1em |
| seperator_font_size | 14px |
| seperator_letter_spacing | 0px |
| seperator_line_height | 1em |
| relational_field_item_font_size | 14px |
| relational_field_item_letter_spacing | 0px |
| relational_field_item_line_height | 1em |
| background_enable_color | on |
| use_background_color_gradient | off |
| background_color_gradient_repeat | off |
| background_color_gradient_type | linear |
| background_color_gradient_direction | 180deg |
| background_color_gradient_direction_radial | center |
| background_color_gradient_stops | #2b87da 0%|#29c4a9 100% |
| background_color_gradient_unit | % |
| background_color_gradient_overlays_image | off |
| background_color_gradient_start | #2b87da |
| background_color_gradient_start_position | 0% |
| background_color_gradient_end | #29c4a9 |
| background_color_gradient_end_position | 100% |
| background_enable_image | on |
| parallax | off |
| parallax_method | on |
| background_size | cover |
| background_image_width | auto |
| background_image_height | auto |
| background_position | center |
| background_horizontal_offset | 0 |
| background_vertical_offset | 0 |
| background_repeat | no-repeat |
| background_blend | normal |
| background_enable_video_mp4 | on |
| background_enable_video_webm | on |
| allow_player_pause | off |
| background_video_pause_outside_viewport | on |
| background_enable_pattern_style | off |
| background_pattern_style | polka-dots |
| background_pattern_color | rgba(0,0,0,0.2) |
| background_pattern_size | initial |
| background_pattern_width | auto |
| background_pattern_height | auto |
| background_pattern_repeat_origin | top_left |
| background_pattern_horizontal_offset | 0 |
| background_pattern_vertical_offset | 0 |
| background_pattern_repeat | repeat |
| background_pattern_blend_mode | normal |
| background_enable_mask_style | off |
| background_mask_style | layer-blob |
| background_mask_color | #ffffff |
| background_mask_aspect_ratio | landscape |
| background_mask_size | stretch |
| background_mask_width | auto |
| background_mask_height | auto |
| background_mask_position | center |
| background_mask_horizontal_offset | 0 |
| background_mask_vertical_offset | 0 |
| background_mask_blend_mode | normal |
| custom_button | off |
| button_text_size | 18 |
| button_bg_use_color_gradient | off |
| button_bg_color_gradient_repeat | off |
| button_bg_color_gradient_type | linear |
| button_bg_color_gradient_direction | 180deg |
| button_bg_color_gradient_direction_radial | center |
| button_bg_color_gradient_stops | #2b87da 0%|#29c4a9 100% |
| button_bg_color_gradient_unit | % |
| button_bg_color_gradient_overlays_image | off |
| button_bg_color_gradient_start | #2b87da |
| button_bg_color_gradient_start_position | 0% |
| button_bg_color_gradient_end | #29c4a9 |
| button_bg_color_gradient_end_position | 100% |
| button_bg_enable_image | on |
| button_bg_parallax | off |
| button_bg_parallax_method | on |
| button_bg_size | cover |
| button_bg_image_width | auto |
| button_bg_image_height | auto |
| button_bg_position | center |
| button_bg_horizontal_offset | 0 |
| button_bg_vertical_offset | 0 |
| button_bg_repeat | no-repeat |
| button_bg_blend | normal |
| button_bg_enable_video_mp4 | on |
| button_bg_enable_video_webm | on |
| button_bg_allow_player_pause | off |
| button_bg_video_pause_outside_viewport | on |
| button_use_icon | on |
| button_icon_placement | right |
| button_on_hover | on |
| positioning | none |
| position_origin_a | top_left |
| position_origin_f | top_left |
| position_origin_r | top_left |
| width | auto |
| max_width | none |
| min_height | auto |
| height | auto |
| max_height | none |
| filter_hue_rotate | 0deg |
| filter_saturate | 100% |
| filter_brightness | 100% |
| filter_contrast | 100% |
| filter_invert | 0% |
| filter_sepia | 0% |
| filter_opacity | 100% |
| filter_blur | 0px |
| mix_blend_mode | normal |
| animation_style | none |
| animation_direction | center |
| animation_duration | 1000ms |
| animation_delay | 0ms |
| animation_intensity_slide | 50% |
| animation_intensity_zoom | 50% |
| animation_intensity_flip | 50% |
| animation_intensity_fold | 50% |
| animation_intensity_roll | 50% |
| animation_starting_opacity | 0% |
| animation_speed_curve | ease-in-out |
| animation_repeat | once |
| hover_transition_duration | 300ms |
| hover_transition_delay | 0ms |
| hover_transition_speed_curve | ease |
| link_option_url_new_window | off |
| sticky_position | none |
| sticky_offset_top | 0px |
| sticky_offset_bottom | 0px |
| sticky_limit_top | none |
| sticky_limit_bottom | none |
| sticky_offset_surrounding | on |
| sticky_transition | on |
| motion_trigger_start | middle |
| hover_enabled | 0 |
| title_css_text_shadow_style | none |
| title_css_text_shadow_horizontal_length | 0em |
| title_css_text_shadow_vertical_length | 0em |
| title_css_text_shadow_blur_strength | 0em |
| title_css_text_shadow_color | rgba(0,0,0,0.4) |
| acf_label_css_text_shadow_style | none |
| acf_label_css_text_shadow_horizontal_length | 0em |
| acf_label_css_text_shadow_vertical_length | 0em |
| acf_label_css_text_shadow_blur_strength | 0em |
| acf_label_css_text_shadow_color | rgba(0,0,0,0.4) |
| label_css_text_shadow_style | none |
| label_css_text_shadow_horizontal_length | 0em |
| label_css_text_shadow_vertical_length | 0em |
| label_css_text_shadow_blur_strength | 0em |
| label_css_text_shadow_color | rgba(0,0,0,0.4) |
| text_before_css_text_shadow_style | none |
| text_before_css_text_shadow_horizontal_length | 0em |
| text_before_css_text_shadow_vertical_length | 0em |
| text_before_css_text_shadow_blur_strength | 0em |
| text_before_css_text_shadow_color | rgba(0,0,0,0.4) |
| seperator_text_shadow_style | none |
| seperator_text_shadow_horizontal_length | 0em |
| seperator_text_shadow_vertical_length | 0em |
| seperator_text_shadow_blur_strength | 0em |
| seperator_text_shadow_color | rgba(0,0,0,0.4) |
| relational_field_item_text_shadow_style | none |
| relational_field_item_text_shadow_horizontal_length | 0em |
| relational_field_item_text_shadow_vertical_length | 0em |
| relational_field_item_text_shadow_blur_strength | 0em |
| relational_field_item_text_shadow_color | rgba(0,0,0,0.4) |
| button_text_shadow_style | none |
| button_text_shadow_horizontal_length | 0em |
| button_text_shadow_vertical_length | 0em |
| button_text_shadow_blur_strength | 0em |
| button_text_shadow_color | rgba(0,0,0,0.4) |
| box_shadow_style | none |
| box_shadow_color | rgba(0,0,0,0.3) |
| box_shadow_position | outer |
| box_shadow_style_button | none |
| box_shadow_color_button | rgba(0,0,0,0.3) |
| box_shadow_position_button | outer |
| text_shadow_style | none |
| text_shadow_horizontal_length | 0em |
| text_shadow_vertical_length | 0em |
| text_shadow_blur_strength | 0em |
| text_shadow_color | rgba(0,0,0,0.4) |
| disabled | off |
| global_colors_info | {} |
The pressure that poaching is putting on the last significant populations of rhinos is pushing them to the brink of extinction – and it's happening at breakneck speed. South Africa is home to approximately 70% of the world's remaining rhinos and has become a poaching hotbed. In the last five years, the number of reported poaching incidents has seen a staggering increase of 9,300%. One rhino is killed for its horn every eight hours.
In 2016, Council of Contributors (CoC) Founder Kennedy Zakeer worked at a rhino orphanage in South Africa caring for calves whose mothers had been killed by poachers. Weeks before their scheduled release back into the wild, two of the young rhinos under Zakeer's care were killed by poachers, their small horns brutally removed. This grief and loss brought to life the realization of what is at stake. CoC is dedicated to helping organizations on the front line in South Africa save and protect the rhinoceros from the very real possibility of extinction.
The Olseth Family Foundation is supporting the CoC's mission to become a responsive resource for rhino organizations working with limited resources but have urgent needs required for rhino protection and wellbeing. The foundation is providing aid towards 3 key focus areas:
Creation of an Adult Rhino Rehab Facility near Kruger National Park which will treat rhinos who have been wounded in poaching attempts.
Support for orphaned rhino calves that require expert veterinarian attention and a second chance at survival.
Implementation of an education and awareness program with a local school in Minnesota.
Our aim is to help curb the poaching crisis by bolstering awareness, directly impacting the survival of rhinos who are victims of poaching and embark on a path of population re-growth for the species.
Execution time: 0.0008 seconds
ACF
| | |
| --- | --- |
| ID | 664 |
| key | field_622d201776f56 |
| label | Link |
| name | link |
| prefix | acf |
| type | link |
| value | Array ( [title] => Help Save the Rhinos [url] => https://www.councilofcontributors.com/ [target] => _blank ) |
| menu_order | 3 |
| required | 0 |
| conditional_logic | 0 |
| parent | 586 |
| wrapper | Array ( [width] => [class] => [id] => ) |
| return_format | array |
| _name | link |
| _valid | 1 |
Module Settings
| | |
| --- | --- |
| custom_identifier | ACF Item |
| acf_name | field_622d201776f56 |
| is_author_acf_field | off |
| post_object_acf_name | none |
| author_field_type | author_post |
| linked_user_acf_name | none |
| type_taxonomy_acf_name | none |
| acf_tag | p |
| show_label | off |
| label_seperator | : |
| visibility | on |
| empty_value_option | hide_module |
| use_icon | off |
| icon_color | #7EBEC5 |
| use_circle | off |
| circle_color | #7EBEC5 |
| use_circle_border | off |
| circle_border_color | #7EBEC5 |
| use_icon_font_size | off |
| icon_image_placement | left |
| image_mobile_stacking | initial |
| return_format | array |
| image_link_url | off |
| image_link_url_acf_name | none |
| checkbox_style | array |
| checkbox_radio_return | label |
| checkbox_radio_value_type | off |
| checkbox_radio_link | off |
| link_button | off |
| email_subject | none |
| email_body_after | none |
| add_css_class | off |
| add_css_loop_layout | off |
| add_css_class_selector | body |
| link_new_tab | on |
| link_name_acf | off |
| link_name_acf_name | none |
| url_link_icon | off |
| image_size | full |
| true_false_condition | off |
| true_false_condition_css_selector | .et_pb_button |
| true_false_text_true | True |
| true_false_text_false | False |
| is_audio | off |
| is_video | off |
| video_loop | on |
| video_autoplay | on |
| is_oembed_video | off |
| defer_video | off |
| defer_video_icon | I||divi||400 |
| video_icon_font_size | off |
| pretify_text | off |
| pretify_seperator | , |
| number_decimal | . |
| show_value_if_zero | off |
| text_image | off |
| is_options_page | off |
| is_repeater_loop_layout | off |
| linked_post_style | custom |
| link_post_seperator | , |
| link_to_post_object | on |
| loop_layout | none |
| columns | 4 |
| columns_tablet | 2 |
| columns_mobile | 1 |
| repeater_dyn_btn_acf | none |
| text_before_position | same_line |
| label_position | same_line |
| vertical_alignment | middle |
| _builder_version | 4.16 |
| _module_preset | default |
| title_css_font_size | 14px |
| title_css_letter_spacing | 0px |
| title_css_line_height | 1em |
| acf_label_css_font_size | 14px |
| acf_label_css_letter_spacing | 0px |
| acf_label_css_line_height | 1em |
| label_css_letter_spacing | 0px |
| text_before_css_font_size | 14px |
| text_before_css_letter_spacing | 0px |
| text_before_css_line_height | 1em |
| seperator_font_size | 14px |
| seperator_letter_spacing | 0px |
| seperator_line_height | 1em |
| relational_field_item_font_size | 14px |
| relational_field_item_letter_spacing | 0px |
| relational_field_item_line_height | 1em |
| background_enable_color | on |
| use_background_color_gradient | off |
| background_color_gradient_repeat | off |
| background_color_gradient_type | linear |
| background_color_gradient_direction | 180deg |
| background_color_gradient_direction_radial | center |
| background_color_gradient_stops | #2b87da 0%|#29c4a9 100% |
| background_color_gradient_unit | % |
| background_color_gradient_overlays_image | off |
| background_color_gradient_start | #2b87da |
| background_color_gradient_start_position | 0% |
| background_color_gradient_end | #29c4a9 |
| background_color_gradient_end_position | 100% |
| background_enable_image | on |
| parallax | off |
| parallax_method | on |
| background_size | cover |
| background_image_width | auto |
| background_image_height | auto |
| background_position | center |
| background_horizontal_offset | 0 |
| background_vertical_offset | 0 |
| background_repeat | no-repeat |
| background_blend | normal |
| background_enable_video_mp4 | on |
| background_enable_video_webm | on |
| allow_player_pause | off |
| background_video_pause_outside_viewport | on |
| background_enable_pattern_style | off |
| background_pattern_style | polka-dots |
| background_pattern_color | rgba(0,0,0,0.2) |
| background_pattern_size | initial |
| background_pattern_width | auto |
| background_pattern_height | auto |
| background_pattern_repeat_origin | top_left |
| background_pattern_horizontal_offset | 0 |
| background_pattern_vertical_offset | 0 |
| background_pattern_repeat | repeat |
| background_pattern_blend_mode | normal |
| background_enable_mask_style | off |
| background_mask_style | layer-blob |
| background_mask_color | #ffffff |
| background_mask_aspect_ratio | landscape |
| background_mask_size | stretch |
| background_mask_width | auto |
| background_mask_height | auto |
| background_mask_position | center |
| background_mask_horizontal_offset | 0 |
| background_mask_vertical_offset | 0 |
| background_mask_blend_mode | normal |
| custom_button | off |
| button_text_size | 18 |
| button_bg_use_color_gradient | off |
| button_bg_color_gradient_repeat | off |
| button_bg_color_gradient_type | linear |
| button_bg_color_gradient_direction | 180deg |
| button_bg_color_gradient_direction_radial | center |
| button_bg_color_gradient_stops | #2b87da 0%|#29c4a9 100% |
| button_bg_color_gradient_unit | % |
| button_bg_color_gradient_overlays_image | off |
| button_bg_color_gradient_start | #2b87da |
| button_bg_color_gradient_start_position | 0% |
| button_bg_color_gradient_end | #29c4a9 |
| button_bg_color_gradient_end_position | 100% |
| button_bg_enable_image | on |
| button_bg_parallax | off |
| button_bg_parallax_method | on |
| button_bg_size | cover |
| button_bg_image_width | auto |
| button_bg_image_height | auto |
| button_bg_position | center |
| button_bg_horizontal_offset | 0 |
| button_bg_vertical_offset | 0 |
| button_bg_repeat | no-repeat |
| button_bg_blend | normal |
| button_bg_enable_video_mp4 | on |
| button_bg_enable_video_webm | on |
| button_bg_allow_player_pause | off |
| button_bg_video_pause_outside_viewport | on |
| button_use_icon | on |
| button_icon_placement | right |
| button_on_hover | on |
| positioning | none |
| position_origin_a | top_left |
| position_origin_f | top_left |
| position_origin_r | top_left |
| width | auto |
| max_width | none |
| min_height | auto |
| height | auto |
| max_height | none |
| filter_hue_rotate | 0deg |
| filter_saturate | 100% |
| filter_brightness | 100% |
| filter_contrast | 100% |
| filter_invert | 0% |
| filter_sepia | 0% |
| filter_opacity | 100% |
| filter_blur | 0px |
| mix_blend_mode | normal |
| animation_style | none |
| animation_direction | center |
| animation_duration | 1000ms |
| animation_delay | 0ms |
| animation_intensity_slide | 50% |
| animation_intensity_zoom | 50% |
| animation_intensity_flip | 50% |
| animation_intensity_fold | 50% |
| animation_intensity_roll | 50% |
| animation_starting_opacity | 0% |
| animation_speed_curve | ease-in-out |
| animation_repeat | once |
| hover_transition_duration | 300ms |
| hover_transition_delay | 0ms |
| hover_transition_speed_curve | ease |
| link_option_url_new_window | off |
| sticky_position | none |
| sticky_offset_top | 0px |
| sticky_offset_bottom | 0px |
| sticky_limit_top | none |
| sticky_limit_bottom | none |
| sticky_offset_surrounding | on |
| sticky_transition | on |
| motion_trigger_start | middle |
| hover_enabled | 0 |
| title_css_text_shadow_style | none |
| title_css_text_shadow_horizontal_length | 0em |
| title_css_text_shadow_vertical_length | 0em |
| title_css_text_shadow_blur_strength | 0em |
| title_css_text_shadow_color | rgba(0,0,0,0.4) |
| acf_label_css_text_shadow_style | none |
| acf_label_css_text_shadow_horizontal_length | 0em |
| acf_label_css_text_shadow_vertical_length | 0em |
| acf_label_css_text_shadow_blur_strength | 0em |
| acf_label_css_text_shadow_color | rgba(0,0,0,0.4) |
| label_css_text_shadow_style | none |
| label_css_text_shadow_horizontal_length | 0em |
| label_css_text_shadow_vertical_length | 0em |
| label_css_text_shadow_blur_strength | 0em |
| label_css_text_shadow_color | rgba(0,0,0,0.4) |
| text_before_css_text_shadow_style | none |
| text_before_css_text_shadow_horizontal_length | 0em |
| text_before_css_text_shadow_vertical_length | 0em |
| text_before_css_text_shadow_blur_strength | 0em |
| text_before_css_text_shadow_color | rgba(0,0,0,0.4) |
| seperator_text_shadow_style | none |
| seperator_text_shadow_horizontal_length | 0em |
| seperator_text_shadow_vertical_length | 0em |
| seperator_text_shadow_blur_strength | 0em |
| seperator_text_shadow_color | rgba(0,0,0,0.4) |
| relational_field_item_text_shadow_style | none |
| relational_field_item_text_shadow_horizontal_length | 0em |
| relational_field_item_text_shadow_vertical_length | 0em |
| relational_field_item_text_shadow_blur_strength | 0em |
| relational_field_item_text_shadow_color | rgba(0,0,0,0.4) |
| button_text_shadow_style | none |
| button_text_shadow_horizontal_length | 0em |
| button_text_shadow_vertical_length | 0em |
| button_text_shadow_blur_strength | 0em |
| button_text_shadow_color | rgba(0,0,0,0.4) |
| box_shadow_style | none |
| box_shadow_color | rgba(0,0,0,0.3) |
| box_shadow_position | outer |
| box_shadow_style_button | none |
| box_shadow_color_button | rgba(0,0,0,0.3) |
| box_shadow_position_button | outer |
| text_shadow_style | none |
| text_shadow_horizontal_length | 0em |
| text_shadow_vertical_length | 0em |
| text_shadow_blur_strength | 0em |
| text_shadow_color | rgba(0,0,0,0.4) |
| disabled | off |
| global_colors_info | {} |
Execution time: 0.0008 seconds